Singapore as Unhomed
Exhibition catalog
ifa-Galerie
Berlin and Stuttgart, Germany
2015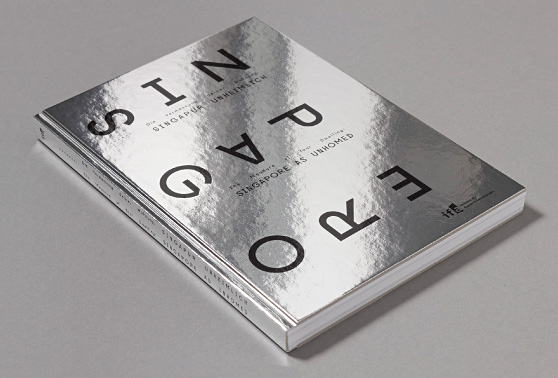 SLANG designed and managed printing of the 240-page bilingual catalog and literary supplement: paper selection, binding, cover, varnish, and photo retouching. The invitation borchure and interior/exterior signage were also part of the package.
The catalog begins with a strict page layout reflecting the modern urban planning of Singapore. As the book progresses, images and text shift out of phase with the grid while a ghost image of the original layout remains.
The exhibition features the work of 12 artists from Singapore and centers around the notion of the Unhomed: the blurring of public and private and rapid urban development making the city unrecognizable and causing issues of identity.