FOREIGN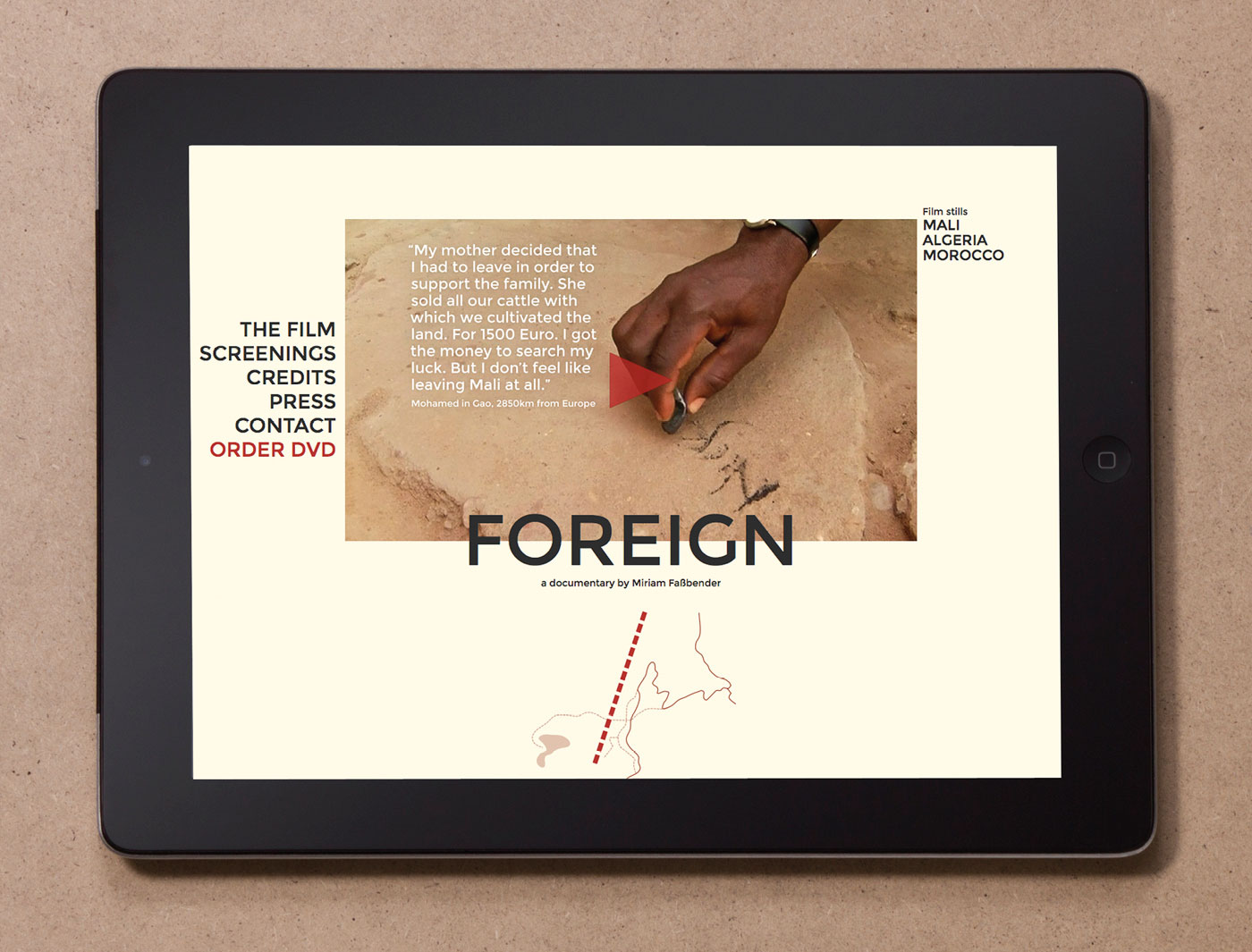 SLANG designed and developed the site for the documentary film FOREIGN, by Miriam Faßbender.
"On his way from south of the Sahara to the paradise of conceptions called Europe, Mohamed is constantly haunted by three questions: will I drown into the sea, will I get there, will I be banished once I am there? Foreign follows the journey of the young man from Mali to the vantage point to Europe. One of the oldest routes to a better life runs through Algeria to Morocco and finally to Spain. The documentary gives face to migration across the Mediterranean. Mohamed, the first born of a family of seven, is sent travelling when the family has a need for a provider. The parents sell their cows to fund his way – turning back is not an option. On this years-long journey all sense of time disappears, and one's worth as a human being is based solely on hope."
Visit:www.foreign-documentary.com
Programmed by Thomas Pfuhl.